Some hardy Green Gym volunteers braved the weather and worked hard to lay new sections of path between the beach and the pond which had become very muddy and worn during the winter.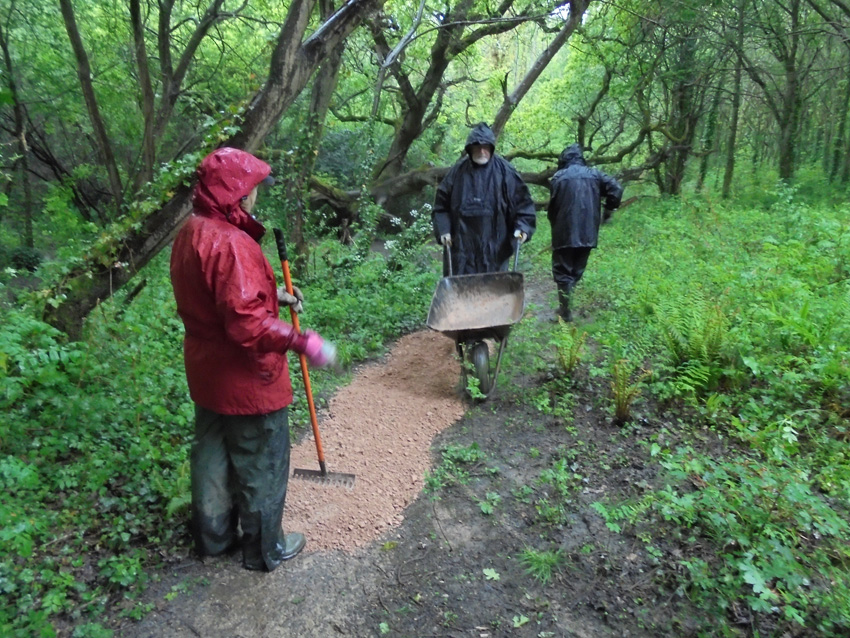 They also patched other sections which were looking the worse for wear
The team then moved up to the Butterfly meadow to tackle the newly shooting bramble which used to be rampant in this area but is gradually being brought under control
More bramble was cut back in the woodland to lighten the area and yet more encroaching upon paths.  A busy and successful session!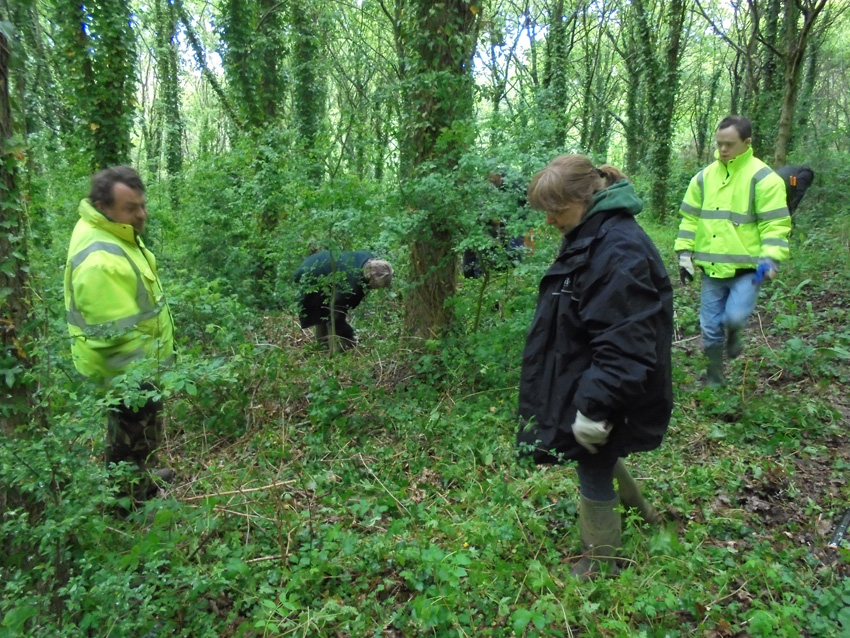 Thank you to all who help us each year.
Photos courtesy of Green Gym members.