The Green Gym paid us two more visits in 2016.  After their very wet May vist, by contrast in August, temperatures were reaching 30 degrees and volunteers were glad to find some shade in which to work. Once again they tackled a variety of jobs, including trimming pathways, cutting back brambles and clearing the mud from under the boardwalk.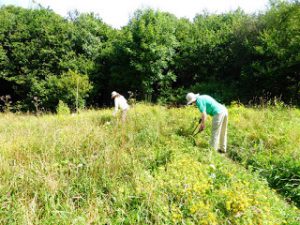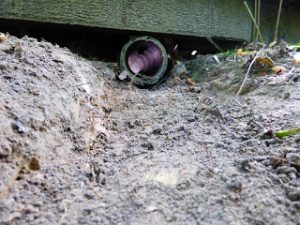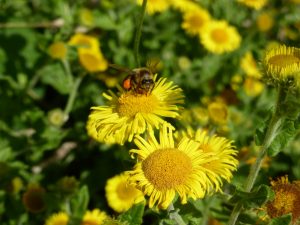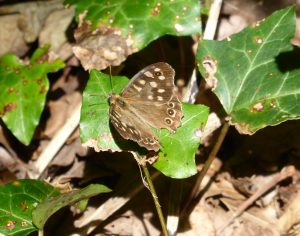 For their November visit, autumn was still lingering and a large group of GG members made short work of scything the Butterfly meadow and the entrance area, and then removing all the debris so that the soil doesn't become too nutrient rich as this is not so good for wild flowers.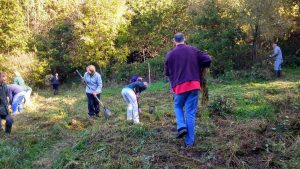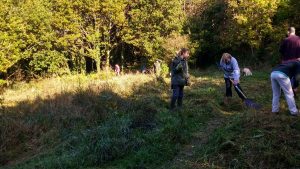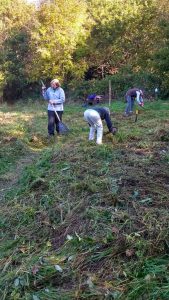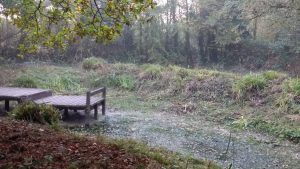 The sedge and iris which were growing apace along the far bank of the pond were also cut hard back. New Zealand pygmy weed is still a problem in the pond, but a major effort to remove as much as possible in October seems to be effective so far.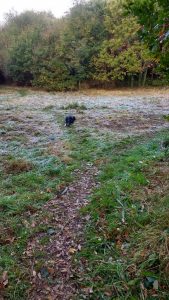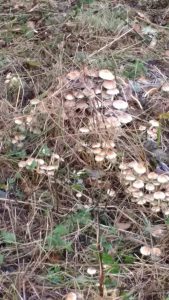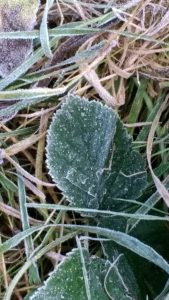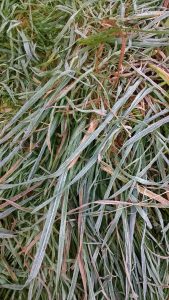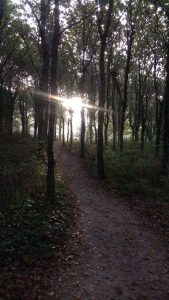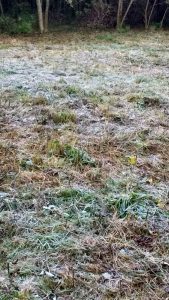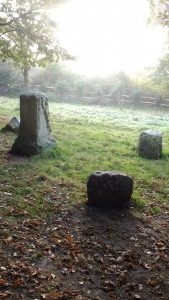 The first frosty morning in November.       Thanks to the Green Gym not only for the work they do but also for permission to use some of their photos.